Guest Article by Ryan Freeborn, Owner of Trimworks NW

Are you looking for a solution to fix your worn out car, truck, suv, boat, or RV interior? Consider Trimworks NW for that solution. Trimworks NW is a family owned and operated business right here in Newberg. Owner and operator Ryan Freeborn has been serving Newberg and surrounding areas for the past 15 years.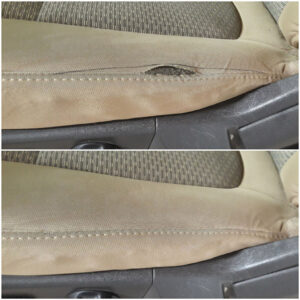 Ryan's interest in automotive, marine, and RV upholstery was something that developed over time. He has always been a car enthusiast. Spending a vast majority of his childhood sitting next to his father at the many car shows they'd attend together. It was during the time he spent with his Dad, that he realized many automotive interiors only needed slight repairs or reconditioning, not the full re-upholstering many were having to do.
So when the opportunity arose, Ryan and his wife Sarah opened their automotive, marine, and RV interior repair and restoration business in 2005. In late 2019 they did an official name change to Trimworks NW, LLC.
Trimworks NW, LLC specializes in repairing damaged leather, vinyl, cloth, and hard plastic for the automotive, marine, and RV industries. With a main focus on repairing car and truck seats using factory matched materials to get your vehicle back to factory condition without having to replace a whole seat or interior.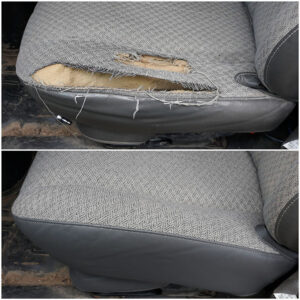 No more having to drive to Portland or Beaverton to get your vehicles factory cloth interior converted to leather, as Trimworks NW also offers top-grain leather seat conversions and seat heater installations as well! Please consider Trimworks NW for any of your interior repair needs.
Contact Trimworks NW at (503) 702-8358
Email: r.freeborn79@gmail.com
or on Intstagram and Facebook: @trimworks.nw for some crazy before and after pictures of Trimworks NW's work!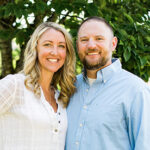 About the author- Ryan Freeborn
Ryan is the owner of Trimworks NW and has been serving Newberg and surrounding areas for the past 15 years.