Guest Article by Bev Root, Owner of Ewing Young Distillery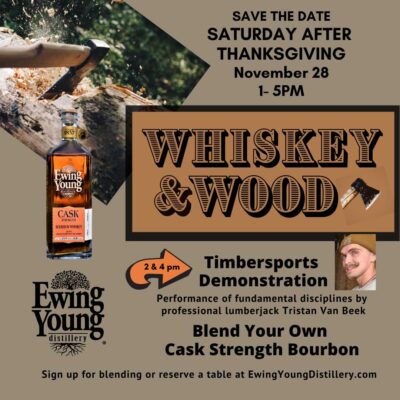 Ewing Young Distillery is hosting a casual outdoor event featuring timbersports demonstrations by its assistant distiller, Tristan Van Beek.  Tristan is a professional lumberjack whose career on the professional circuit is on hold due to COVID—virtually every competition has been canceled since the pandemic began.  He's itching to do a show, and Ewing Young Distillery is happy to provide the venue.
Tristan's basic lumberjack skills demonstrations are scheduled for 2 pm and 4 pm.  The demos are free and open to the public, and subject to social distancing and masking rules.
In addition, Dr Jack Root Jr, DVM, who owns the thoroughbred farm where Ewing Young Distillery is located, will fire up his sawmill at 3 pm.  Dr Root built the sawmill himself from scratch and he is eager to show it off.
Covered outdoor seating is available by reservation.  $5 holds your table and can be applied to a Whiskey Flight.  Reserve at the Distillery's website at EwingYoungDistillery.com.  Uncovered seating and standing tables are no-charge, and reservations are not required.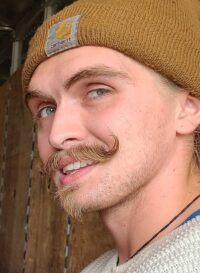 Finally, on that day the Distiller is conducting its special clinic, Blend Your Own Cask Strength Bourbon.  Participants will enjoy a straight-from-the-barrel sampling of five-year-old bourbon, followed by a blending session in which they will create three different blends.  Each participant's final individual blend will be recreated and bottled while the blenders enjoy Tristan's timbersports demo.   $105 per person includes instruction, barrel tasting, Ewing Young t-shirt, all the bourbon used to create the blend, and a 750 ml bottle of cask strength bourbon containing the participant's custom blend.
Whiskey & Wood
Timbersports, Whiskey Tasting, and Blend Your Own Cask Strength Bourbon
Saturday, November 28, 2020 – 1 – 5 pm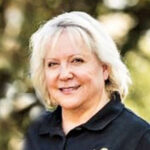 About the author- Bev Root
Bev founded Ewing Young Distillery in 2017 with her husband, Doug. She earned a certificate in Distillation from the nationally-acclaimed Moonshine University in Louisville, Kentucky, and a certificate from the American Institute of Distilling in Nosing and Blending in Denison, Texas. In her prior career, Bev served as chief operating officer and director of business development for three prominent Northwest law firms.