Guest Article by Danielle Isaac, owner of Energized Businesses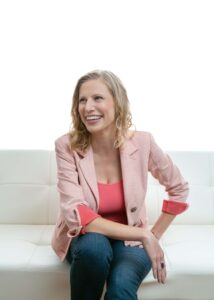 Hi, my name is Danielle and I love to work with business start-ups. Six years ago, I left the corporate world and started my own business teaching people about the power of our minds.
What led me to become a teacher in this area was my own life journey. While my life looked good on the surface, underneath I felt a deep dissatisfaction, as if I was on the completely wrong path. I was exhausted, burnt-out and my life was completely out of balance. I couldn't see how I could possibly go on this way, so I began seeking answers.
"Ask, and you will receive; seek, and you will find; knock, and the door will be opened to you." – Mathew 7:7
As I prayed and asked for guidance, the answers began streaming in but not in the way I expected. The guidance showed up in other people. My first mentor appeared, a wealth of wisdom and knowledge. I invested in learning everything I could from her. I immersed myself in understanding how I could stay focused on my vision and ignore the voices inside that said it was not possible. Next, I began to study from other mentors, experts in business strategy. I began to learn powerful ways of marketing and growing my coaching business.
Pretty soon, I had clients wanting my help in starting their own businesses. This is where the joy truly began. Like me, so many of my clients were nervous about starting their first business. They each had a desire, but they were also fearful of leaving their stable paychecks behind. Often, they had no one supporting them so they felt isolated and alone.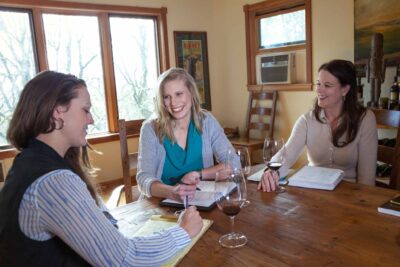 In fact, most of their friends and family discouraged them from starting. I soon realized how important it was for new entrepreneurs to have a guide beside them, encouraging them to go on.
This was where Energized Businesses began. As a business success coach, I focus on helping new entrepreneurs step out of fear and into the faith that as they proceed forward, success will be inevitable. It took the Wright Brothers eight years to sell their first airplane, but it was the support around them and their never-give-up attitude that made it possible. They, and all the other contributors to flight, are who we have to thank for our ability to fly to beautiful places.
Owning a business isn't easy, but the benefits are beyond what most people ever imagine. To me, it is a sacred journey. One that allows my clients to get in touch with their passion, their hearts' desires, to let go of self-doubt and to create something that truly brings them joy. I figure, life is precious, and time is limited so important to make the most of the lives we have.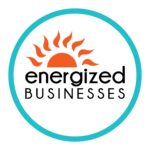 To learn more, please visit me at energizedbusinesses.com or email me at danielle@energizedbusinesses.com.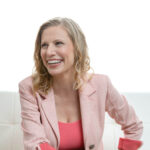 About the author- Danielle Isaac
Danielle has a Bachelor of Science in Organizational Communication from the University of Portland. She certified as a Life Mastery Consultant from the Life Mastery Institute. She has 18 years of corporate experience in business operations, sales and employee management. She is an author of two Amazon best-selling books: Energized and Empowered Leadership. She has a heart for supporting Yamhill county and facilitates two local networking groups (one that meets in local wineries and one that meets virtually) and a new youth life skills and alternative education club. She is also a speaker, speaking on topics such as overcoming burnout and the benefits to starting a business. She has been married 21 years and has been homeschooling their 12-year-old daughter for 3 years.