Interview with Joe Kelly, Owner of JK Paint & Contracting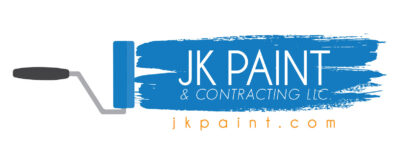 Tell us a bit about your business: What does your business offer, and how long have you been around? JK Paint opened in 2012. We offer exterior and interior painting, cabinetry painting, siding replacements and repairs.
How did you decide to get involved in this line of work? How did the business get started? I was going to college and working for a painting company during the summer months. I loved working with my hands, and noticed room for a huge improvement on the service aspect in the painting industry. So I decided to open my own painting business.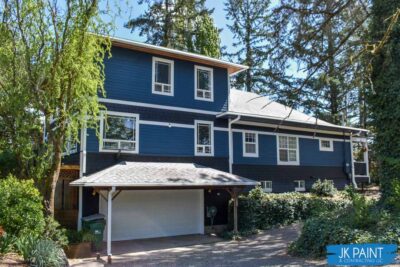 Tell us a couple things you are proud of about your business. What are you known for? What separates you from the competition? We provided our customers with an easy hassle free painting experience. Each member of our team knows that the customer comes first, and that if we don't have happy customers, we in turn do not have business. We are separated by our competition because we don't cut corners, we do it right, and we do it right the first time with a smile on our faces!
What is your favorite part of running this business? My favorite part of running this business is watching my employees grow with the company and find great success and fulfillment with what they are doing. I also enjoy being a part of the community, getting to know people, and having the opportunity to give back to the very community that has helped me grow.
Who is your ideal customer/client? Who do you serve best? We serve homeowners, business owners, construction contractors, and property managers. We love getting to know homeowners, and we love building relationships with businesses in our community.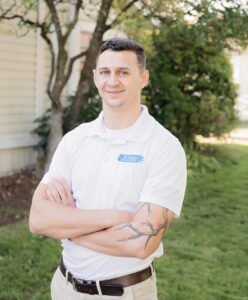 Is there any other information you'd like your potential customers/clients to know about your business? We are a family operated business. My sister Isabel is the General Manager, My sister Monica is a project manager, and my brother Lucas oversees the operations of JK Paint's sister company, Sister Siding Co.
How do you see your business growing and improving over the next few years? JK Paint continues to grow each year by sticking to our mission "quality work, honest people, that's how we roll" To us this little saying means a LOT! We do quality work, we are honest, and that is the way we do business- sticking to this the rest just falls into place. We continue to build our team, and last year took on our largest commercial project to date. We will continue to do quality work, and support our community and if we do those things well, growth will come naturally.
For more information about JK Paint & Contracting, visit their website at www.jkpaint.com