Guest Blog Post by Bev Root, Owner of Ewing Young Distillery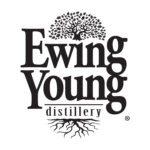 On Saturday, October 16th, Ewing Young Distillery is hosting its fourth annual Fall Whiskey Festival, and this year is planned to be bigger and better than ever.  The farm-based Distillery is welcoming back the Katie Jane Band, a duo that plays happy Irish pub music and brings old violins for kids to play along.  The $10 per passenger car entry fee includes two pumpkins for painting, while supplies last.  Renowned local floral artist Amada Bayha is offering two workshops—one wreath making, and one to make a wand or crown.  Check out Amanda's work at the Chehalem Cultural Center, where she currently has a showing.  Erica Davis Photography will be on hand to do mini family portrait sessions and will provide an online gallery of photos from which to order prints and cards.  The farm is so beautiful and provides the perfect backdrop for your 2021 Family Holiday card.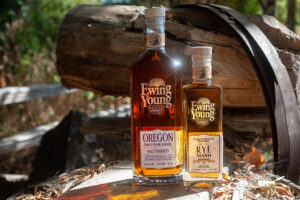 The Distillery is releasing two new small batch spirits at the Festival:  Oregon Pinot Barrel Aged Malt Whiskey and a Seven Year Old Cask Strength Reserve Rye.  There are fewer than fifty cases of each and are expected to sell quickly.  Bev Root, the owner and Distiller at Ewing Young Distillery, has been working on some wonderful Fall cocktails for the Festival, including a Pumpkin Spice White Russian, Salted Caramel Mudslide, Warm Apple Pie Bourbon Cider, Sparkling Pomegranate Apple Cider Mimosa, Late Harvest Rye, and Cinnamon Fruit Mule made with ginger beer and vodka macerated with apples, pears, and plums grown on the farm.  PDX Ice will be supplying crystal clear large cubes for Old Fashions and straight whiskey pours.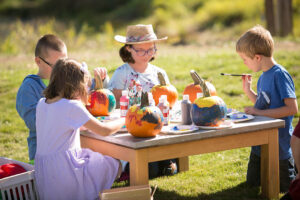 The Renegade Food Truck will be onsite with its delicious and hearty food line up.  The Blue Raeven Pie company will be selling its scrumptious pies, and Genesis Chocolate will be on hand with their decadent truffles.  PetWants of Beaverton will offer healthy dog foods and treats to Ewing Young Distillery's many dog owner customers, including free dog treats for well-behaved furbabies.
The Fall Whiskey Festival has some other fun surprises for guests at the family-friendly Festival, which runs from 11 am to 4:30 pm on October 16.  Check their website at www.ewingyoungdistillery.com for the latest information.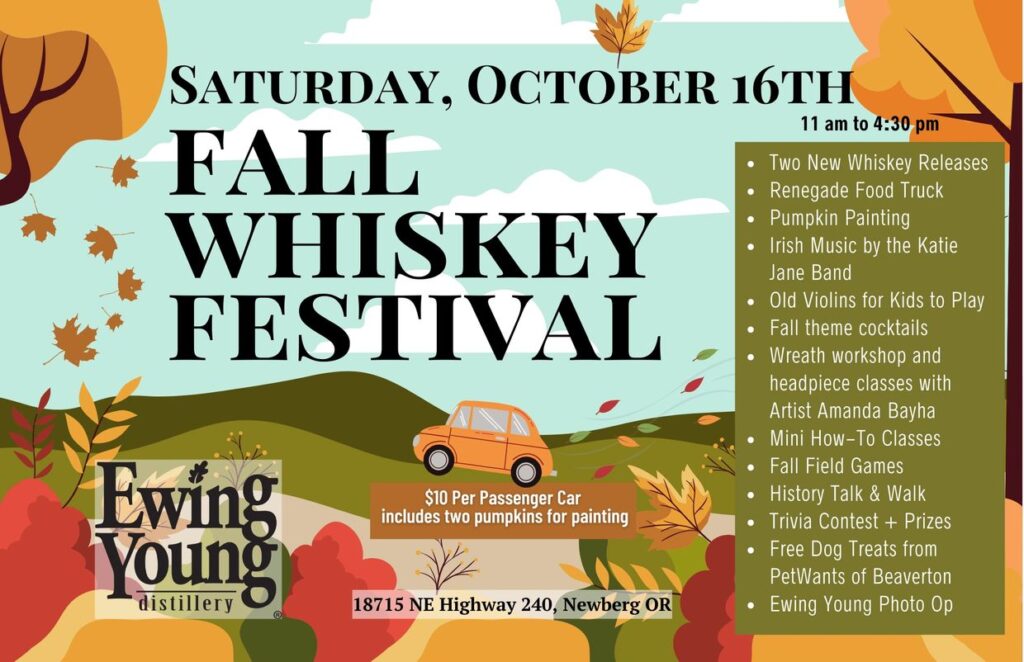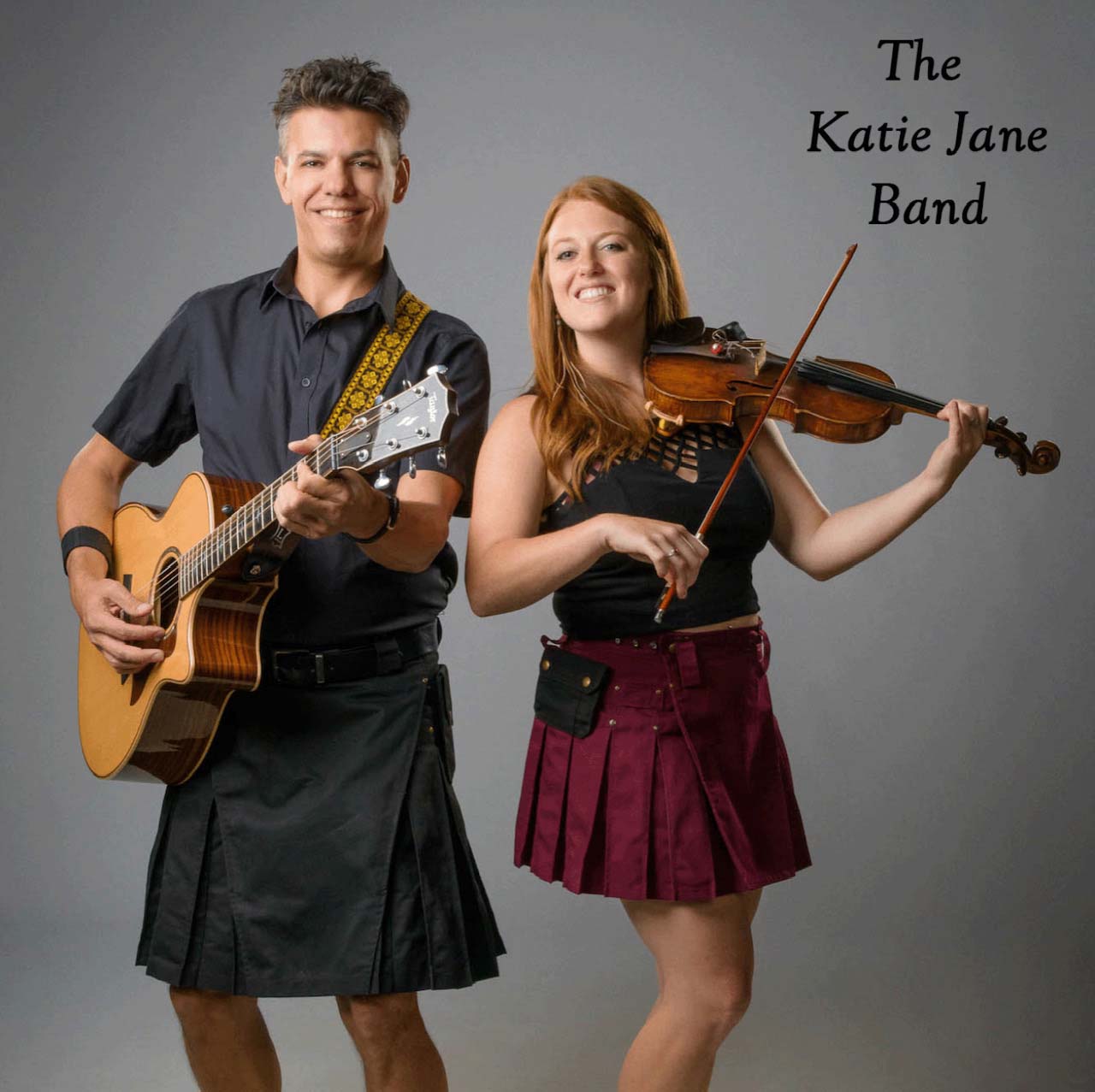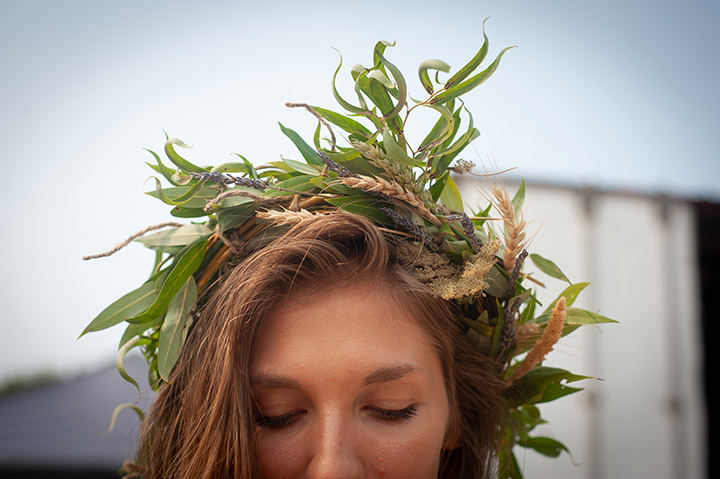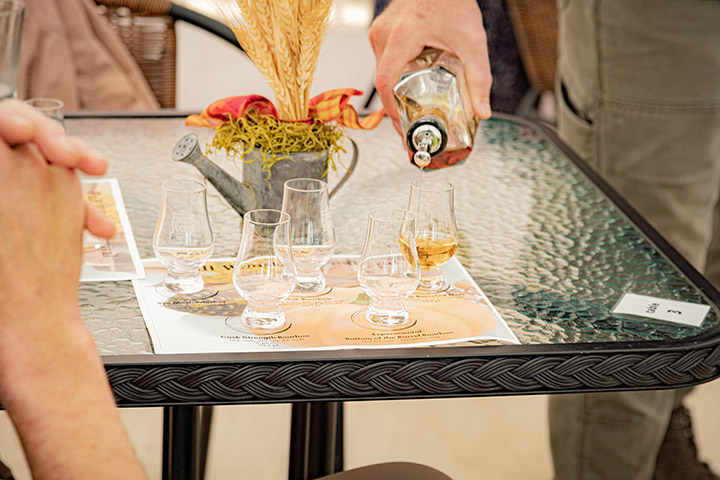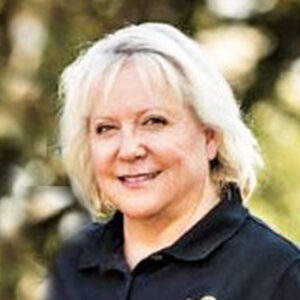 ABOUT THE AUTHOR—BEV ROOT
Bev founded Ewing Young Distillery in 2017 with her husband, Doug. She earned a certificate in Distillation from the nationally-acclaimed Moonshine University in Louisville, Kentucky, and a certificate from the American Institute of Distilling in Nosing and Blending in Denison, Texas. In her prior career, Bev served as chief operating officer and director of business development for three prominent Northwest law firms.