Guest Blog Post by Natalie's Estate Winery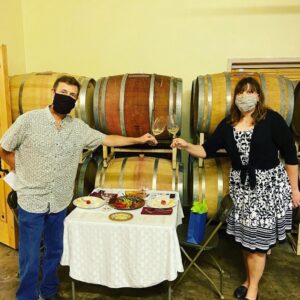 We love sharing intimate wine and food experiences with our customers that are inspired by our European wine club travel.
When we visit family-owned wineries in Europe we experience their wine, terroir and traditions in a relaxed manner and always accompanied by locally grown food. These experiences have inspired us to create our own wine-culinary experiences. We also enjoy the interactions we have with our customers to educate them about wine. When you visit us, your tasting will be with a winemaker or an owner.
Since wine and cheese are so delicious together, we wanted to create an experience that incorporated an educational element in addition to the pairing.  We sought to partner with an artisan cheese producer whose philosophy and products matched ours, found in Face Rock Creamery, a southern Oregon cheesemaker.  During the Wine & Cheese Pairing Event guests enjoy a seated, leisurely tasting of 6 courses of cheese paired with our wines. During this experience guests learn what goes into crafting the wine and cheese as they sip and savor each bite.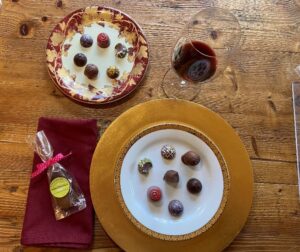 With the popularity of the Wine & Cheese Event, we thought about other pairing event opportunities and loved the idea of a Wine & Chocolate Pairing Event. We teamed up with local chocolatier, Suzy's Chocolates to create decadent pairings in a similar format. The seated Wine & Chocolate Pairing includes 6 hand-crafted chocolates paired with 6 of our wines during this leisurely 2-hour session. Guests will savor each bite while sipping our wine that are a heavenly combination while learning about what went into crafting the wine and the chocolate.
Another favorite event is Barrel Tasting & Wine Tasting with the Winemaker. You will experience wine sampled from the barrel before they are released. Our winemaker tastes you through wine in the barrel and later during a seated tasting with charcuterie you will sample an assortment of wines chosen by the wine maker from among the newly released wines. It is a delicious sensory experience.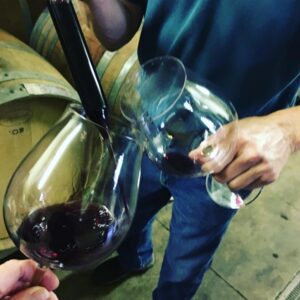 Vineyard Tour & Wine Tasting is offered at key times throughout the year. You will have a personal tour of our Estate Pinot Noir vineyard with our winemaker. Afterward, enjoy a private seated tasting hosted by the winemaker who will pour a hand-selection of  newly released wine paired with a charcuterie plate.
We also participate in Helicopter Wine Tours with Tour Devine by Heli. Experience the Willamette Valley wine country from the air as you visit several wineries arriving by helicopter and are treated to exclusive tastings This is a the ultimate in luxury wine experiences. You will enjoy a private seated tasting with the winemaker and enjoy hand-selected newly released wine paired with charcuterie, artisan cheeses, and imported olives.
Contact us to create your own Elevated Experience 503-807-5008. To learn more visit
https://nataliesestatewinery.com/winery-experiences/
To see our upcoming events visit
https://nataliesestatewinery.com/calendar/
We are open by appointment only for wine tastings. Feel fee to call us to schedule your visit  503-807-5008. We look forward to meeting you.
More information can be found on our website:  Natalie's Estate Winery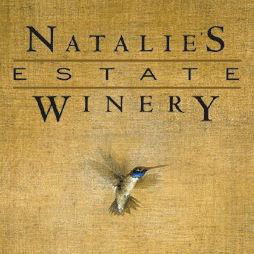 ABOUT THE AUTHOR—NATALIE'S ESTATE WINERY
Natalie's Estate Winery has been producing wine for over 20 years. They specialize in big red wines, Pinot Noir, Pinot Gris and Chardonnay. When you visit you will receive a warm welcome and enjoy tasting wine in our intimate elevated tasting room, surrounded by trees.