Guest Article by Stacie Cannon and Winter Skyberg, Owners of Morrigan & Freya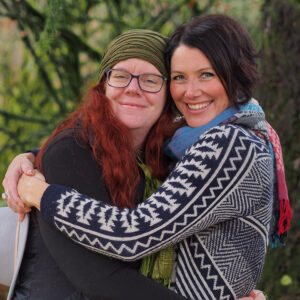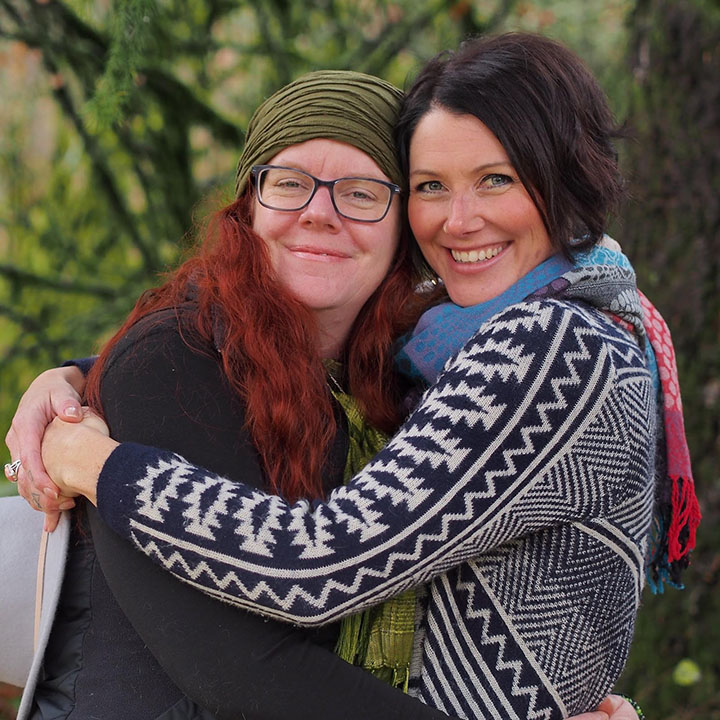 Hello! We are Stacie and Winter. We want to invite you to our community, all are welcome here!
For many years we have taught yoga in the area, most recently at Chehalem Community Center and Breathe Healing Arts. But then came a pandemic, and we've had to make a lot of adjustments, just like everyone else.
We taught online for a while, but we found that we couldn't teach yoga with the kind of mindfulness and connection that has been a hallmark of our practice. So we sat down and meditated, brainstormed, and then let go, to find our new path. And we have!
We are offering socially-distanced, but deep and heartfelt, community events. These events are called San Ardha, which means "Up in the air" in Gaelic. Since our events are held at the top of Chehalem Mountain at Tanglewood Farm & Forest Stewardship, we felt this was the perfect name for our community gatherings.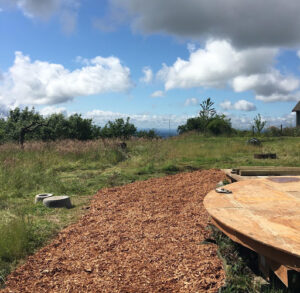 Each gathering is different. Last month we had a sound healing and bonfire, and this month it's a drum circle. Future gatherings may include meditation, yoga of all types, or community sings. We practice social distancing and mask use before each person arrives at their "spot" for the evening. Often we serve tea, and get our blends from Herbs in Jars, located in Newberg.
Through the winter we will continue these events in person and online, and we have also started a podcast, available via our website and on spotify and other services.
As things have changed in the world we have found ourselves in a place to adapt, and really focus on what we want to offer as teachers, women, and stewards of the natural world. We are fortunate to be able to share with others our deep love of nature, inner growth, and support for our community.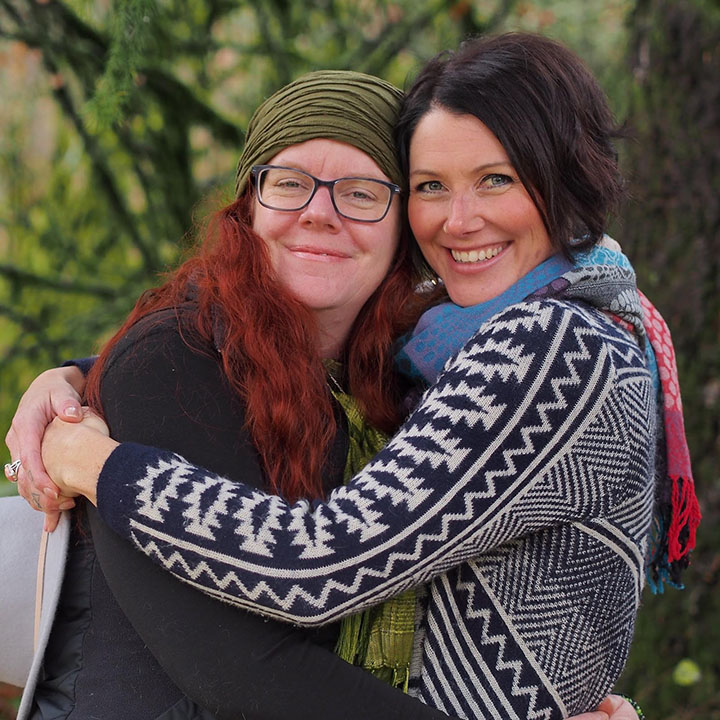 ABOUT THE AUTHORS – Stacie is a long time yoga teacher, sound healer, and Reiki master. She is a big believer in the female spirit, and the process of self discovery. She's a huge book fan, and is happiest when making (and eating) vegan food. She loves the outdoors and spends as much time as she can in nature.
Winter is a Druid, she lives on a forest stewardship on top of a mountain in Oregon. A passionate advocate of women's sovereignty, she works with women of all kinds to bring them clarity, empowerment and self awareness. She loves to make things with her hands, and creates spiritual jewelry and drums. She teaches meditation, yoga (particularly restorative and yoga nidra), and works as a spiritual counselor. In addition, she spends hours each day on her land helping it renew itself.