Interview with Boyd and Cassandra Teegarden, owners of Natalie's Estate Winery in Newberg, Oregon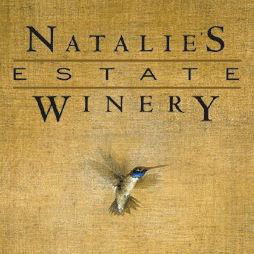 Tell us a bit about your business: What does your business offer, and how long have you been around?
We are a family-owned winery in Newberg and have been in business for 20 years. We are involved every step of the way and dedicated to making a selection of handcrafted wines such as: Sangiovese, Pinot Noir, Pinot Gris, Petit Verdot, Malbec, Cabernet Franc, Cabernet Sauvignon and other select varietals.
How did you decide to get involved in this line of work? How did the business get started?
My husband, Boyd was in the wine industry when we met. He worked for E&J Gallo Winery and was relocated to Oregon to focus on supplier relations.
After moving to Oregon, we fell in love with the Willamette Valley and found the opportunity to build our own winery. That was 20 years ago and yet it seems like yesterday.
Tell us a couple things you are proud of about your business. What are you known for? What separates you from the competition?
We specialize in intimate wine tasting experiences by appointment. When you come here to taste wine, you will be interacting with one of us or an assistant winemaker on our property. We love these one-on-one tastings and sharing our wines with our guests as well as providing a bit of education about wines and the big red varietals that we make, and ways to enjoy the wine at home. We believe that wine and food are meant to be shared among friends. We also offer cheese and charcuterie as part of the tasting experience because wine is enhanced by food.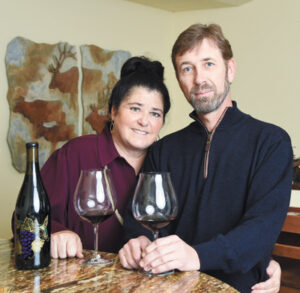 What is your favorite part of running this business?
Working with the land to produce a wine that can be shared with family and friends.
Who is your ideal customer/client? Who do you serve best?
Someone interested in exploring food and wine in a friendly atmosphere.
Are there any special promotions, annual sales, or special events that you'd like to mention?
We love introducing our guests to artisan wine and food experiences. We offer many wine and food events throughout the year: Wine & Cheese Pairing, Cooking Classes paired with our wines, Winemaker dinners etc. Find out more on our website: nataliesestatewinery.com and by following us on social media
Facebook – https://www.facebook.com/nataliesestatewinery
Instagram – https://www.instagram.com/nataliesestatewinery
Twitter – https://twitter.com/nataliesestate
Is there any other information you'd like your potential customers/clients to know about your business?
Making wine is our dream and our livelihood. We love sharing it with our guests and getting to know them. You may enter as strangers, but you will leave as friends.
How do you see your business growing and improving over the next few years?
We continually look for new varietals to share with our wine club. For example, this year we are offering a Malbec and Chardonnay as new additions to our robust portfolio of wines. Last year we added a Whole Cluster Pinot Noir to the portfolio. We constantly look for better ways to engage our guests and wine club members.