Interview with Stacie Cannon and Winter Skyberg of Morrigan & Freya in Newberg, Oregon
Tell us a bit about your business: What does your business offer, and how long have you been around?
We have been offering workshops and classes in Newberg and Sherwood for about 4 years. We are both yoga teachers, and also teach meditation, and mindfulness practices. Stacie is a sound healer and reiki master; Winter is a spiritual counselor, drum maker, and jeweler.
How did you decide to get involved in this line of work? How did the business get started?
We met about 6 years ago, when Winter started yoga classes with Stacie. There was an immediate connection: we knew that we wanted to work together and soon started planning our first workshop. The response from the community was so enthusiastic, we knew we were on to something. Although we initially taught yoga workshops exclusively, we have since branched out. We hold drum circles, kirtan (call and response singing), workshops on making malas, and now, with the current situation, we also teach online.
Tell us a couple things you are proud of about your business. What are you known for?
We are known for our passionate commitment to the community, and our desire to help others find wellness and strength in the mind-body connection. Our classes are accessible for all, regardless of fitness level or body type. We believe that our practices in yoga and meditation are helpful in finding peace with yourself and your body. We often hold donation based classes, classes that donate their proceeds to local groups that help others; during this time, all of our online classes are "pay what we can" – now more than ever we need to support each other the best we can.
What is your favorite part of running this business?
Our amazing students are the best part, we love them so much.
Who is your ideal client? Who do you serve best?
Our mission is geared towards accessibility, and we are excited to bring our yoga and other practices to everyone. We have a great variety in our classes, every week we bring something new. We emphasize the connection and deep practice yoga can bring. We don't consider it a purely physical practice, we are uniting mind, soul and body.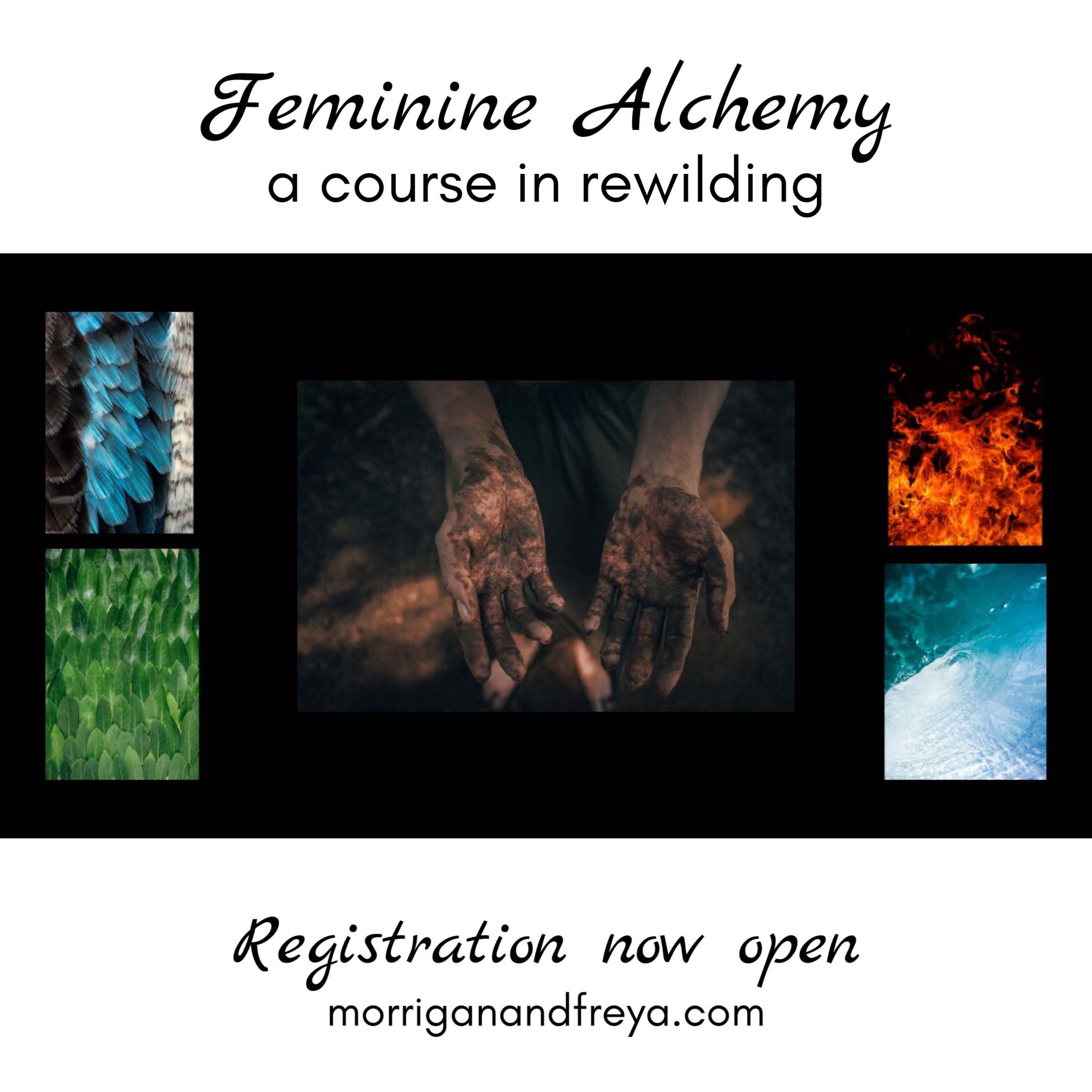 Are there any special events that you'd like to mention?
We are about to begin a new online course called "Feminine Alchemy: a course in rewilding". It is a potent mixture of meditation, journaling practice, yoga, movement, chant and other activities, designed to help people renew their connection with nature. More details are on our website, morriganandfreya.com
Is there any other information you'd like your potential customers/clients to know about your business?
We never want anyone to be left behind, so if you are passionate about a particular practice or have questions, we are always available to help. Our smaller workshops always have a scholarship associated with them, so if you see something you want to attend but think you can't afford it, please ask!
How do you see your business growing and improving over the next few years?
Winter owns property just outside Newberg, and we are excited to start offering more classes there. It is a beautiful space with an expansive view, very special and inspiring. Eventually we would like to see our offerings move to this beautiful space.